Hello Amberistas! 🐹
read People Blog Or in us Email newsletter What happened to Emberland this week.
This time, we have a call to action to shape the future New Ember homepage 🎨👩‍🎨 here you have a brand new RFC for Ember CLI documentation 📖, important Accessibility Update Embers switch 🔘 and a special Thanks for your attention For some of our dedicated contributors✨
---
Have a Brand new RFC (for comments) Used to reorganize and refresh Ember CLI documents. Jane Weber Prepared a good overview that needs to be changed to improve Ember CLI documentationThis is especially important because these changes can empower new contributors, correct outdated information and make the learning process easier.
In addition to the reorganization of the information architecture, Jen also recommends using roles as a way to understand what changes need to be made and convert the site into an Ember application.
Community feedback is appreciated as always.Go to proposal with Leave your comment the following.
---
Yes Redesign emberjs.com We need your help.
We want to find out what keeps you using Ember in a world full of alternatives, so that we can better communicate Ember's value proposition to others who may achieve similar success.
By taking Few minutes to Answer these questions, you could Help influence The information behind Ember's future homepage and any other marketing materials we create.
---
This Barrier-free on Embers switch Has stepped up.
According to its update log, the new version 5.3.0 It was released last Tuesday. Once highlighted, you can use the space bar to change the status of the switch.
good news! We like the Ember plugin. 🐹❤️📦
---
Although we have tried to highlight the amazing and consistent efforts of community contributors in our weekly Contributors corner, We would like to take the time to especially thank two ambitious contributors of learning resources:
We thank all outstanding contributions @哈基莱巴拉 Recently made learning resources.This includes a Set up from scratch of ember-styleguide documentation with Improvements to the official guide.
We also thank all the efforts @sivakumar-kailasam with @toddjordan
These days to fix missing modules, upgrade and improve the Ember API documentation (1, 2, 3).
Thank you for all your work! ❤️
---
This week we want to thank @smfoote, @chadhietala, @nlfurniss, @kennethlarsen, @ryanto, @TeamGame_Shhhhhhhhhhhhhhh, @jessica-Jordan, @jelhan, @amyrlam, @tylerturdenpants, @dcyriller, @rwwagner90, @teddyzeenny, @贝斯特拉, @泊, @tmquinn, @ggayowsky, @twokul, @leobugoni, @卡农吉, @rwjblue, @stefanpenner, @scalvert, @米格尔科班, @jrowlingson, @savvymas, @chilicoder, @acorncom, @cspanring, @jenweber, @matthewjramos with @ maciej-ka Thanks for their contributions to Ember and related repositories! 💕
---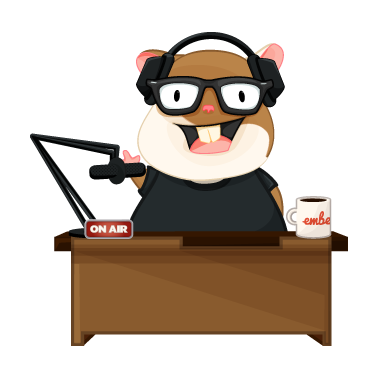 Want to know about Ember, Ember Data, Glimmer, or plugins in the Ember ecosystem, but don't know where to consult? Readers' questions are only answered for you!
Submit your own Short and sweet problem under bit.ly/ask-ember-coreDon't worry, there are no stupid questions, we thank them-guaranteed! 🤞
---
This Embers times Is an Weekly news editorial Showcase all the new things happening in Emberland.
Follow us on Twitter @embertimes Be notified when the next version is released, and Subscribe to our email newsletter Get Ember Times Go directly to your inbox.
If you have always wanted to be an OSS reporter, please visit # Theme Embers Time In the Ember community Small talk with write The next issue of Ember Times With us!
---
That is another package! ✨
Be kind,
Ryan Toronto, Miguel Braga Gomes, Amy Lam, Ryan Mark, Kenneth Larsen, Jessica Jordan and the learning team