Happy December Humanists! 🐹
"Ben Demboski and I contribute to Ember together" 👨‍💻, became Ember author in December ✍️🎄, reminded to help test the new Inspector 🔬, released ember-test-selectors v3.0.0, and tried Ember Electron v3 beta today 🖥️!
---
in our Fourteenth Edition Our contributor interview series, community members Ben Denboski (@bendemboski) Talk about his work Ember electronics.
We would like to thank Ben for his contribution to the Ember community and all his help to keep ember-electron up and running!
View the full interview Ember Discussion Forum.
The idea behind these interviews is to provide community members with more information and insights about open source contributions, learning resources, and community activities. Contributors to the community have been given a platform to share their views on their experiences and learning as they contribute to Ember. We hope that it will enable first-time and progressive contributors to better understand the fact that everyone starts small and anyone can have a significant impact on the community.
---
This month, the Ember blog will introduce One Interesting, useful and interesting Ember plugin every day. We are still looking for writers to make the official New Year's Countdown The blog post series become a reality!
If you are interested in contributing to the series, you only need to have experience with Markdown and Git to get started-that's it!If you want to write a short article for the Ember blog December By yourself, at will Use the DecEmber label to register to solve any problems Take a look In our contribution guide. If you have any questions or need feedback, please contact us through the following ways #dev-ember-learning On the channel Man disharmony Or ping Melanie Sumner (@MelSumner), Jane Weber (@jenweber) or Jessica Jordan (@jessica-jordan).
If you need some inspiration, don't forget to check out these wonderful posts for December by the former Ember author:
---
Following the awesome new work being announced last week Embers inspector To support Octane 🔥, please don't forget to help test new changes and let the Inspector team understand your experience (positive or negative).
The inspector change in question is still in Pull request, So if you are interested in trying it, you must follow the instructions in the PR description. Note: These instructions are different from installing the Inspector for your browser in the usual way.
Please feel free to PR or #st-octane Discord channel.
Although the new changes are mainly related to Octane support, testing this particular Inspector version on the old version of Ember would also be very helpful! 😊
---
Embers test selector -Plugins that provide better element selectors in Ember.js testing-Release v3.0.0The major breakthrough change of this major version is that the old Ember.js, Ember CLI and Node.js versions (Ember.js 2.16 or higher, Ember CLI 2.14 or higher, Node.js 8 or higher are no longer supported version).
This version also comes with some improvements that may reduce your build time, so please update your dependencies now!
---
Ember electronicsTo help you create ambitious plugins Cross-platform desktop application, Is preparing to release v3!Major improvements include support for the latest Electronic forging, Faster pipeline construction and improved developer ergonomics.
We thank the contributors Ben Denboski (@bendemboski) with Robert Wagner (@rwwagner90). They ask you to try and provide feedback.To learn how to upgrade from v2, please check Ember electronic document.
---
This week we want to thank @tniezurawski, @buschtoens, @rwjblue, @lock, @thec0keman, @bekzod, @runspired, @Gaurav0 with @stefanpenner Thanks for their contributions to Ember and related repositories! 💖
---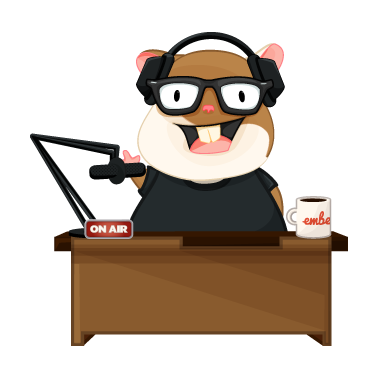 Want to know about Ember, Ember Data, Glimmer, or plugins in the Ember ecosystem, but don't know where to consult? Readers' questions are only answered for you!
Submit your own Short and sweet problem under bit.ly/ask-ember-coreDon't worry, there are no stupid questions, we thank them-guaranteed! 🤞
---
Want to write for Ember Times? Any suggestions for next week's problem?join us #support-ember-times in Ember community discord Or ping us @embertimes On Twitter.
Subscribe to our channel to get the latest news from Emberland this week Email newsletter!You can also find our posts in the following locations People Blog.
---
That is another package! ✨
Be kind,
Chris Ng, Isaac Lee, Jessica Jordan, Robert Wagner, Jared Galanis, Amy Lam and the learning team