👋 Humanitarian! 🐹
Ember's 10th anniversary, Prettier for Handlebars support, Embroider within 3.5 weeks, GAAD commitment, quick start to authentication, built with Ember: Fleetbase, and new shiny add-ons✨
---
Happy tenth anniversary, Ember.js! 🎉
thank you very much Natasha Fair with Andreyfel (@andreyfel) Share their photos Ember's meeting in Nizhny Novgorod, Which provides a cake to celebrate the Nizhny Novgorod Tomster for Ember's anniversary!View more photos from the party Here.
---
Prettier can now use the newly released Handlebars (HBS) to formally format HTML templates Version 2.3.0. Thank you to Cyril David (@dcyriller) Push this initiative, which started in 2017, to pass the finish line.
Prettier is an opinionated code formatter. It enforces a consistent style by parsing your code and reprinting it with its own rules that take the maximum line length into account and wrap the code when necessary. This eliminates all the bike sheds about which rules we should or should not have, but instead provides everyone with a standard to use by default.
In order to keep your project consistent with Prettier's format, we can use the Ember Template Lint plug-in: ember-template-lint-plugin-prettier. This plugin defines a Single rule This rule compares your code with Prettier's output.
So try to use today Low light resolver To be more beautiful!
---
If you have been in the Ember community for a while and have read The last issue of Ember Times, You may have heard of EmbroiderThe current version of the project is 0.41.0, which can be used in the Ember project.
Ben Denboski (@bendemboski) Wrote this Blog Regarding how he implemented embroidery in commercial advertisements, ember-electron application.
Original Blog post The application and the process used to make it use Embroider are explained in detail. All the difficulties he encountered, such as ES6 module compliance and third-party add-ons.Fortunately, after 3.5 weeks, Ben reached Shake the tree with Code splitting across routesTherefore, if you want to start taking advantage of the features provided by Embroider, this article is a good starting point.
If you read the blog, please start with this project yourself and find a place to get more help, please check #dev-embroider Channel open Ember.JS discord.
---
Melanie Sumner (@MelSumner) Wrote a blog post based on this week's article Global Accessibility Awareness Day (GAAD) Announces that Ember has accepted the GAAD commitment Make accessibility the core value of our framework.
Please be sure to read postal Learn more about Ember's efforts to "default accessibility" so far, what accessibility related work is in preparation, and how you can participate if you are interested in contributing to Ember a11y's work!
---
Are you looking for a friendly step-by-step guide to add authentication to your Ember application? Ember Simple Auth is your best choice Quick start video Published by Simplified version. This video provides a useful introduction to this popular authentication/authorization Man plugin. Marco Otter-Witt (@marcoow) This tricky part of application development is explained using the latest Ember Octane syntax.
---
Fleet base Is a new logistics platform built by the co-founders using Ember Ronald A. Richardson (@roncodes) with Shiv Thakker (@shivthakker). Fleetbase is an API-first logistics platform for developers and enterprises. Customers can use their APIs and consoles to design, build, customize and control their logistics operations and experience. Fleetbase is headquartered in Singapore and its mission is Technology enablement Traditional business.
View Fleetbase product search!
---
New shiny plugin✨
The Ember plugin ecosystem is always expanding, and we are happy to keep you informed about all of this. So here is a summary list of the latest plugins made by the community for the community.
---
This week we want to thank Chris Garrett (@pzuraq), Brian Mishkin (@bmish), Lucy Lin (@lin-ll), Robert Jackson (@rwjblue), @bgantzler, Andrew Cowen (@amk221), Tim (@fozy81), Taylor (@runnerboy22), Tom Chen (@thomascchen), _pvy (@prasannavijayan), Steven Fan (@spham92), Chris Manson (@mansona), Ricardo Mendes (@locks), Chris Wu (@chrisrng), Jane Weber (@jenweber), Daniel Munera Sanchez (@dmuneras), Hannah (she/her) (@hannakim91), Scott Newcomer (@snewcomer), Amy Lin (@amyrlam), Robert Wagner (@rwwagner90), Melanie Sumner (@MelSumner), Nathaniel Furniss (@nlfurniss), Chiragpat (@chiragpat), Luke Melia (@lukemelia), David Baker (@acorncom), Godfrey Chan (@chancancode), Luc Boysayer (@ombr), Brendon Palmer (@brendenpalmer), Isaac Lee (@ijlee2), Chris Soben (@runspired), Sylvamina (@sly7-7), Anne-Greeth van Herwijnen (@MinThaMie), Igor Terzik (@igorT), Steve Calvert (@scalvert), Daniel Jarcourt (@danielpunkass), Fardeen Panjwani (@wise-introvert), with Jonas Mezzina (@anehx) Thanks for their contributions to Ember and related repositories! 💖
---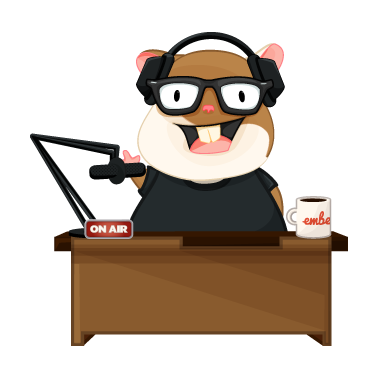 Want to know about Ember, Ember Data, Glimmer, or plugins in the Ember ecosystem, but don't know where to consult? Readers' questions are only answered for you!
Submit your own Short and sweet problem under bit.ly/ask-ember-coreDon't worry, there are no stupid questions, we thank them-guaranteed! 🤞
Want to write for Ember Times? Any suggestions for next week's problem?join us #support-ember-times in Ember community discord Or ping us @embertimes On Twitter.
Subscribe to our channel to get the latest news from Emberland this week Email newsletter!You can also find our posts in the following locations People BlogSee you in two weeks!
---
That is another package! ✨
Be kind,
Tim Foster, Chris Ng, Anne-Greeth van Herwijnen, Amy Lam and the learning team